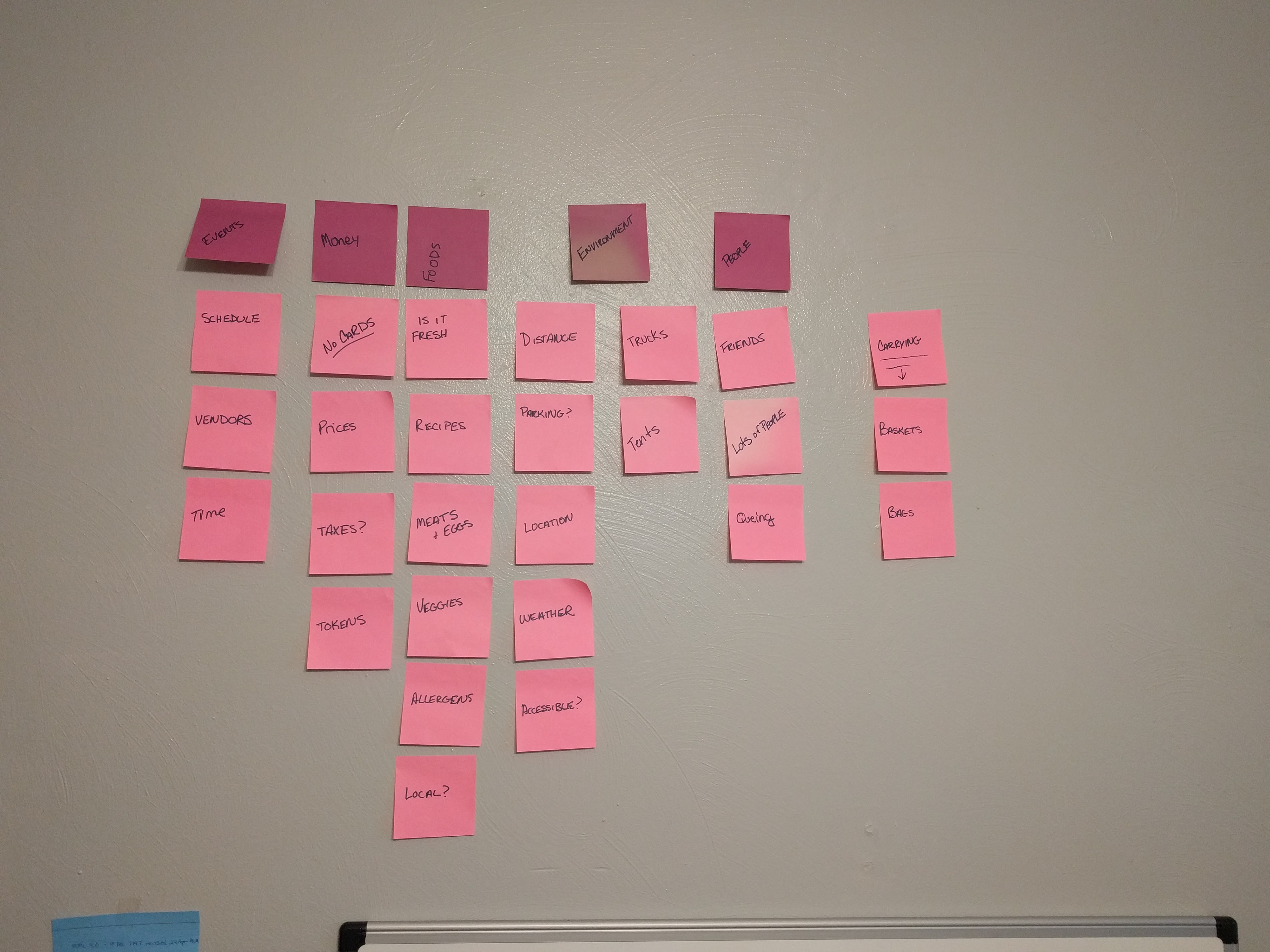 To begin I set a kitchen timer for five minutes and wrote as many things as I could think of on sticky notes. I then categorized them. This helped to guide my research.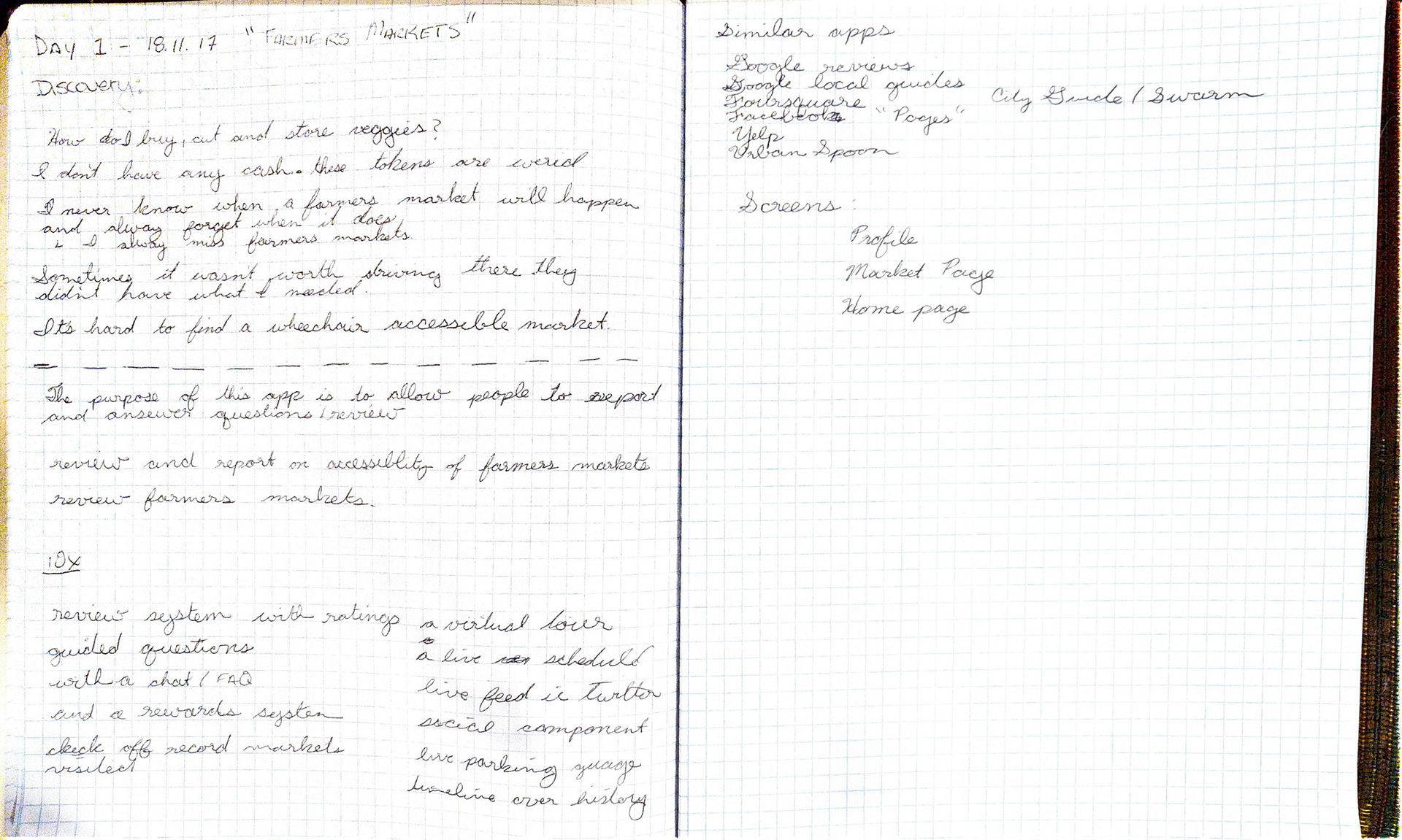 I then recorded some problems I experience when going to a farmers market and some possible features which might be useful. These included:
How do I buy, cut and store veggies?
I don't have any cash. Tokens are weird
I never know when a farmers market is happening. I always miss them.
The market didn't have anything I wanted; it wasn't worth showing up.
Is the market accessible?  

My list of potential features:
Review system with ratings
Guided questions
User uploaded photos
Rewards or badging system
A place to record places you've been
Where to park/ Where you parked
Chat feature
I spent some time exploring similar apps and taking screen shots on my iPad mini. To get a feel for common app structures, I traced over each apps location page, profile, and homepage  in Photoshop.
  Apps I looked at included:
Nowait
Foursquare Swarm 
Foursquare City Guide
Google Local Guides
This is where I had to stop for the day.​​​​​​​