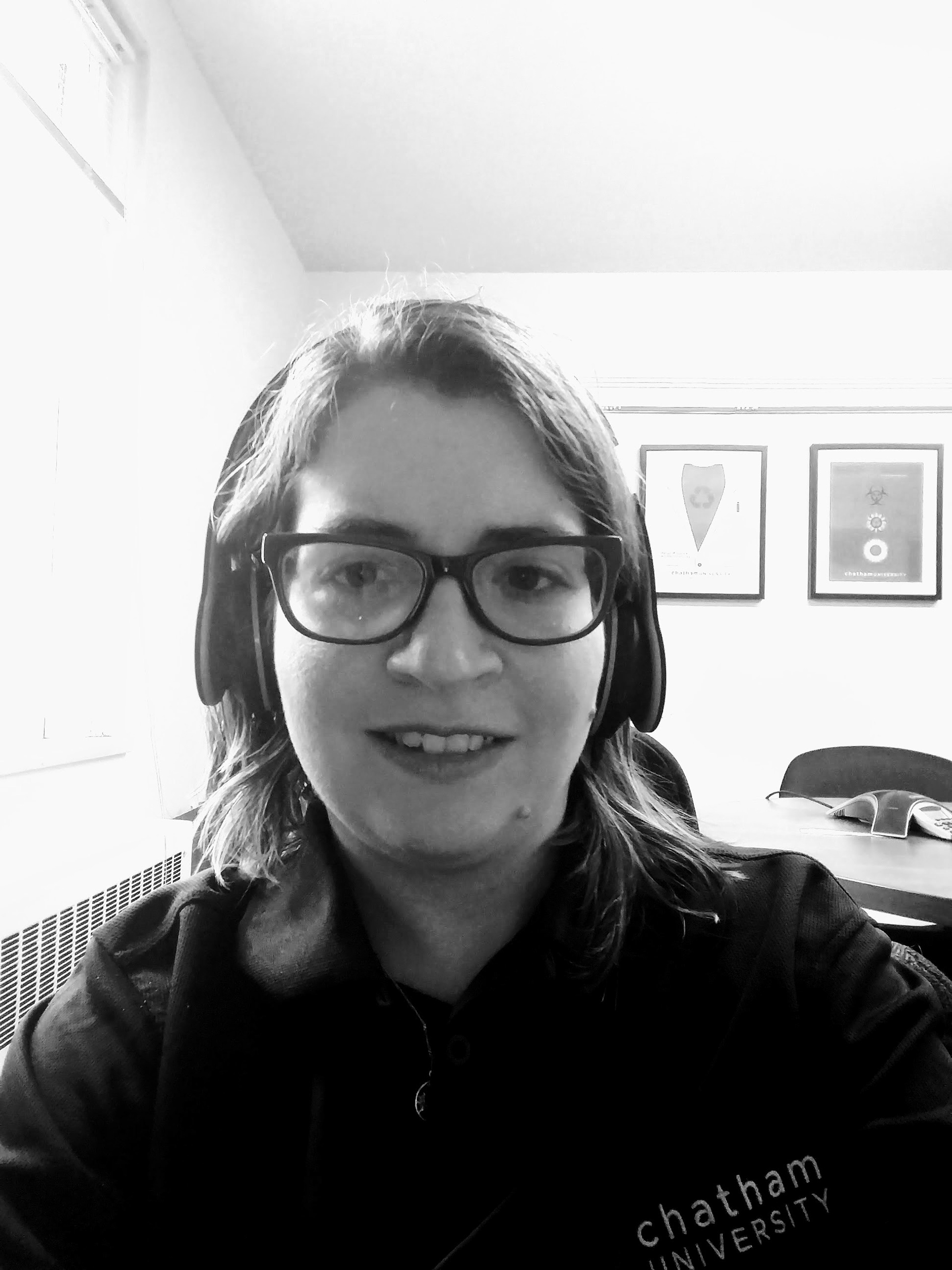 During my graduate assistantship with Chatham University's Marketing and Communications department I was often tasked with developing layouts and finished artwork for a variety of printed and digital marketing materials. Working primarily with the Digital Marketing Manager, my assignments included formatting and preparing emails, working out frontend web page layouts and completing other print and illustration projects as needed. Throughout my assistantship duties and much of my coursework, I have participated in several group design projects which introduced me to usability, user experience testing and information architecture. During the final project of my Print Design course I came to really enjoy the process of collaboration. Together as a class we were tasked with solving a problem for Chatham's K-12 Education Program. In order to create our solutions we used interview techniques, brainstorming and UX exercises such as "Rose, Bud, Thorn" and empathy mapping, etc. to define the program coordinator's needs.
My favorite project at Chatham involved the 20th anniversary of the Shadyside campus tree arboretum. Working with the campus arborist and the graduate assistant copy writer, I created a walking map/tree guide and a set of cards featuring 14 of the most significant trees in the collection. The arborist requested a more natural and traditional style rather than the modern straight lines and sans serifs of Chatham's main identity. I sampled historical landscaping diagrams for color scheme and chose traditional Adobe Garamond Pro. In order to tie the pieces to the university identity, the main color purple emphasizes important information.
With three-and-a-half years of experience in the sales and copy production department of an office supply store I feel that one of my strengths is customer service. Daily, I had to interact with customers from all demographics. This experience certainly familiarized me with the power and function a good brand can have for customers and employees. I am also comfortable with most of the popular platforms and operating systems such as Mac, Windows, Android, and iOS. During my employment at Chatham I used project management software Basecamp and Slack daily and feel that both really help in effectively completing a project. Already familiar with the standard Adobe Creative Cloud programs, I am most excited when finding and learning a new tool or program. Furthermore, I am passionate about design for everyone and web accessibility. The creative portion of my master's thesis was a children's book explaining the four principles of accessible web design, about which I would be happy to elaborate.

Professional Profile
Skilled in Adobe Creative Suite CC (Illustrator, Photoshop, InDesign and Dreamweaver).
Experience working in group brainstorming and design settings and using task management software Basecamp and Slack.
Familiar with prototyping programs Axure, InVision and Marvel and email management software such as Icontact and Litmus Editor.
Familiar with WCAG 2.0 guidelines and Section 508 of the Americans with Disabilities Act.
Pursuing certifications from Deque Systems and the International Association of Accessibility Professionals.
Member of American Institute of Graphic Arts (AIGA) and the Information Architecture Institute (IAI).
Professional Experience
Chatham University – Pittsburgh PA (Shadyside)
Graduate assistant for Marketing and Communications Department Jan 2016–May 2017
Create and update promotional emails for various university departments.
Use bootstrap templates to create and manage university webpages.
Assist in creation and editing of various print projects using Illustrator and InDesign.
Development of 20th anniversary Arboretum collateral including an updated walking
tour map and a set of tree information cards.
Staples, Inc. – Pittsburgh PA (East Liberty)
Easy Tech and Print Solutions Associate April 2013–June 2016
Drive sales on computers, printers and other electronics.
Operate large volume printers, copiers and wide format poster printers.
Interact with diverse types of customers and assist them with purchases and print projects.
Education
Chatham University – Pittsburgh PA
Master of Arts in Interdisciplinary Design May 2017
Thesis focused on improving the accessibility of the Web by introducing the topic to young children.
Wrote and illustrated children's book about four web accessibility principles as design component of thesis.
Developed experience and additional skills in:
Film treatment writing
Film editing (Final Cut Pro X)
App design (front-end), usability testing and user experience design
Digital illustration
Client based branding
Edinboro University – Edinboro PA
Bachelor of Arts in Applied Media Arts with Graphic Design Concentration December 2012
Took classes in many disciplines including:
Web design
Traditional animation
3-dimensional arts
Client based projects
Film
Submission into two gallery shows in 2010 and 2012.
Other Interests and Skills
Member of the Three Rivers Rowing Association (TRRA) Adaptive Crew
and Fleet Feet Flyers Run Club,  Competitive bagpipe player,  Girl Scout Gold Awardee