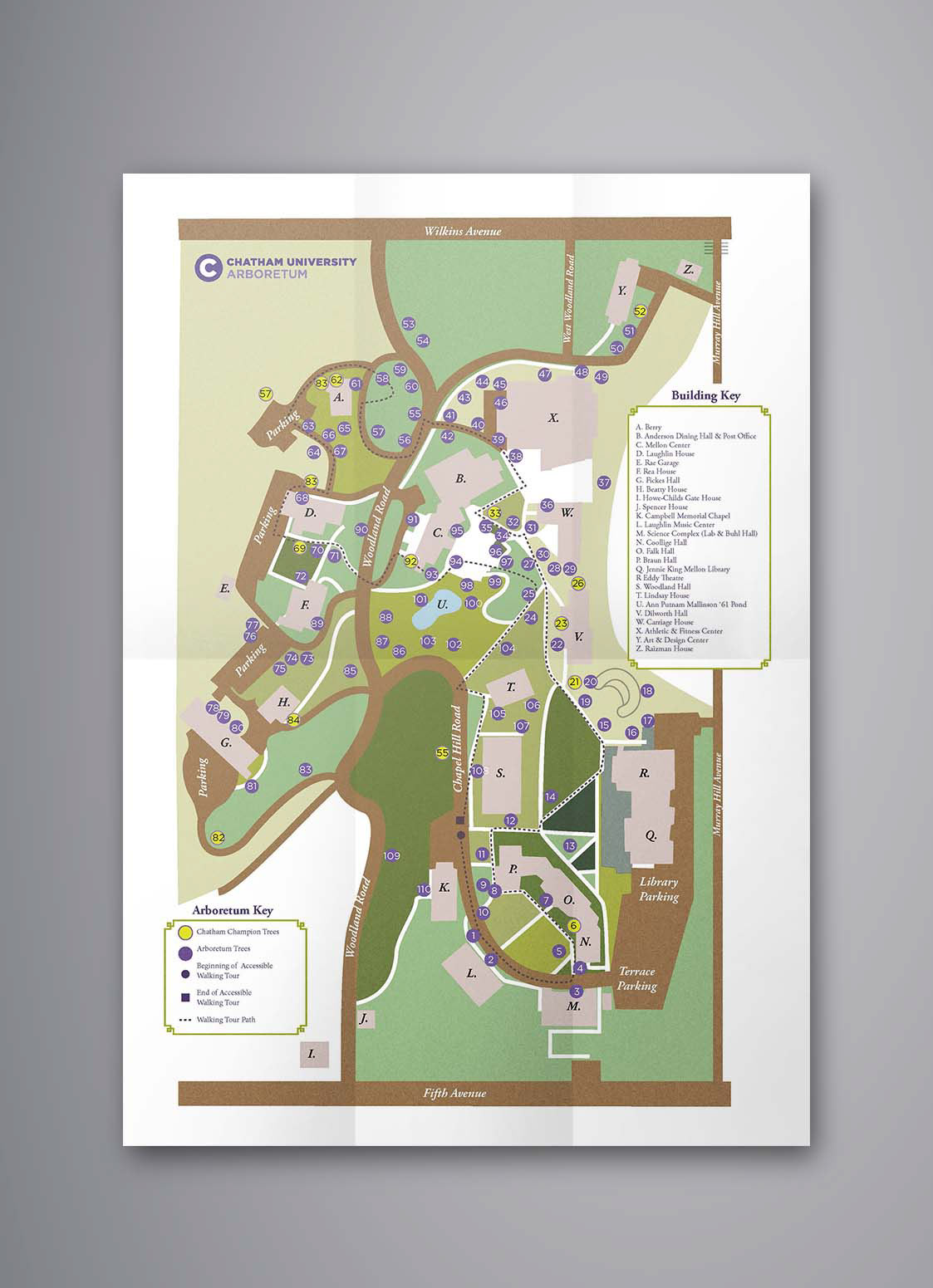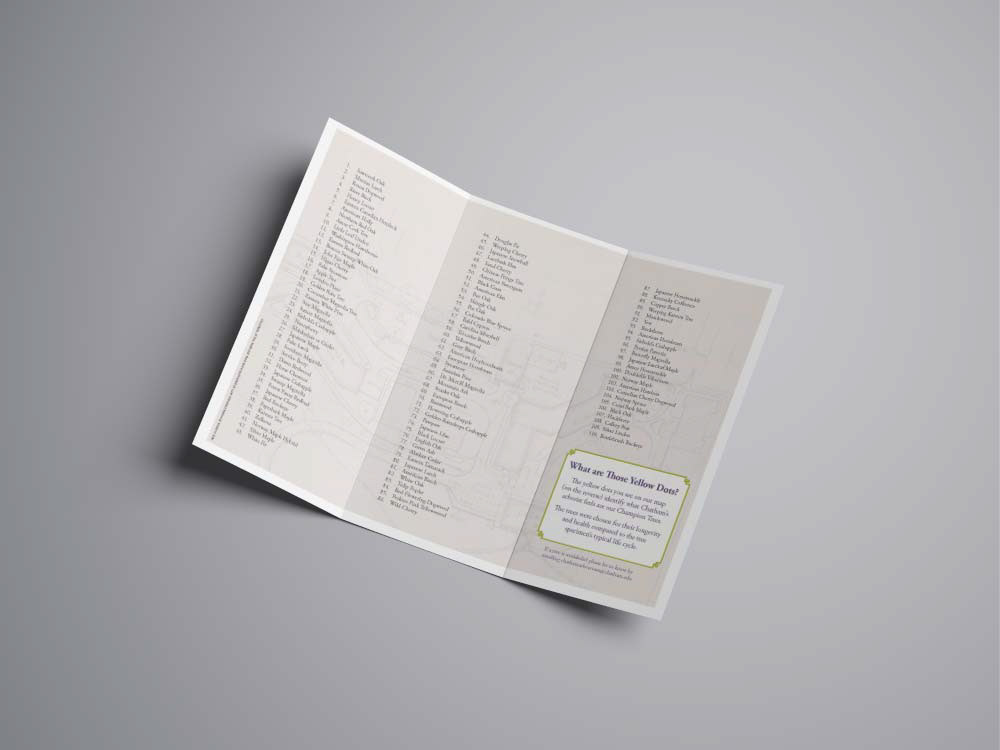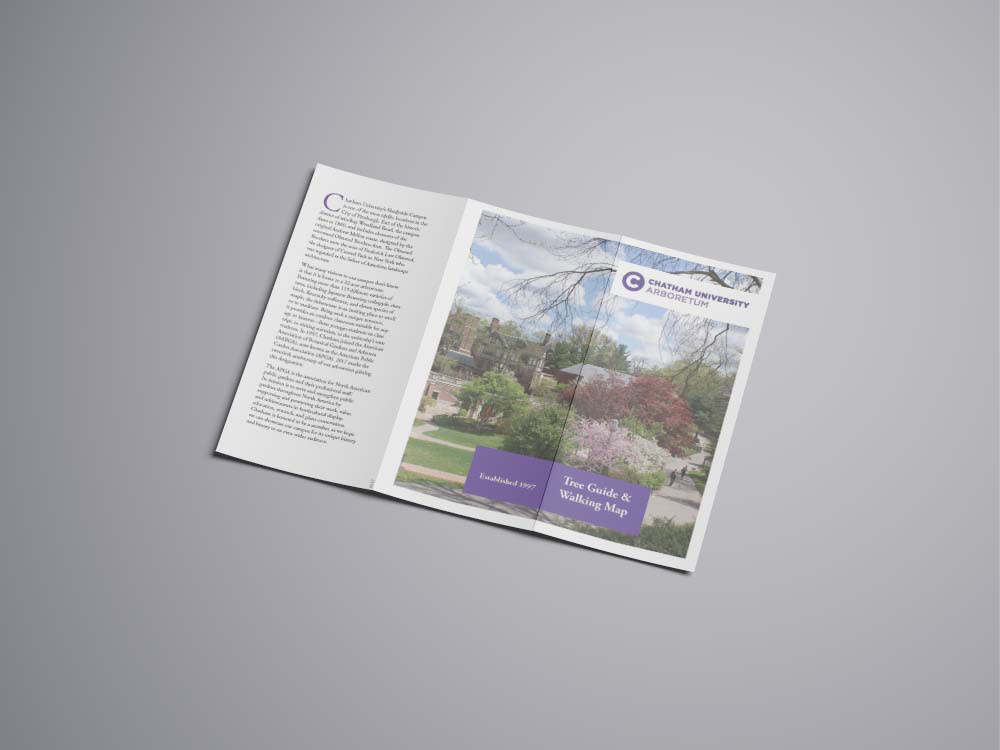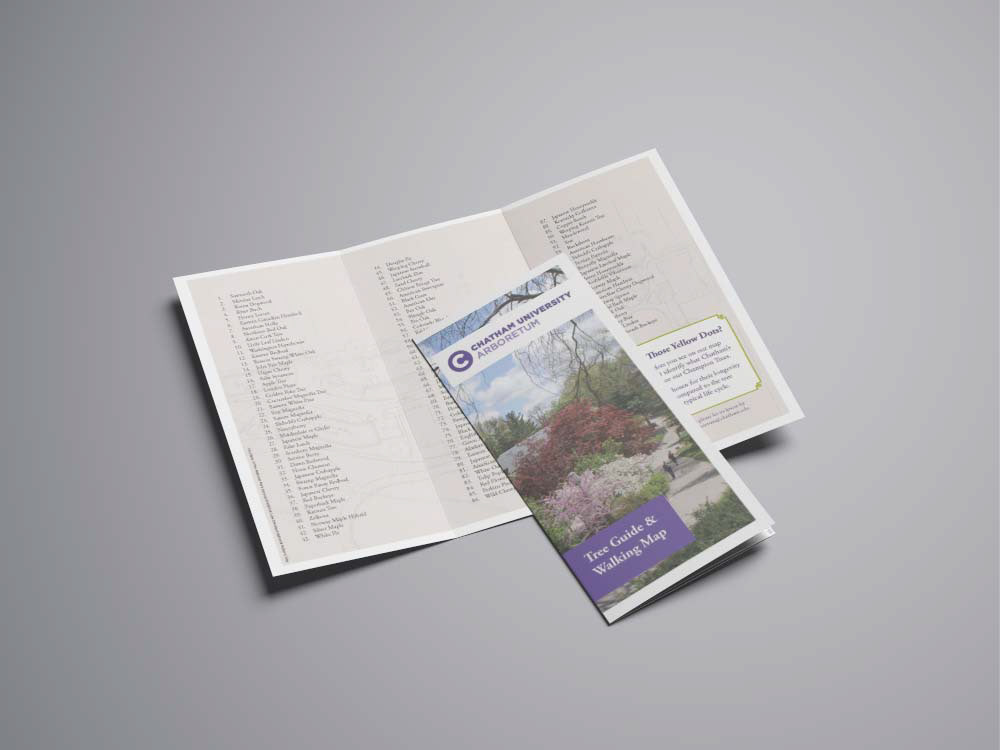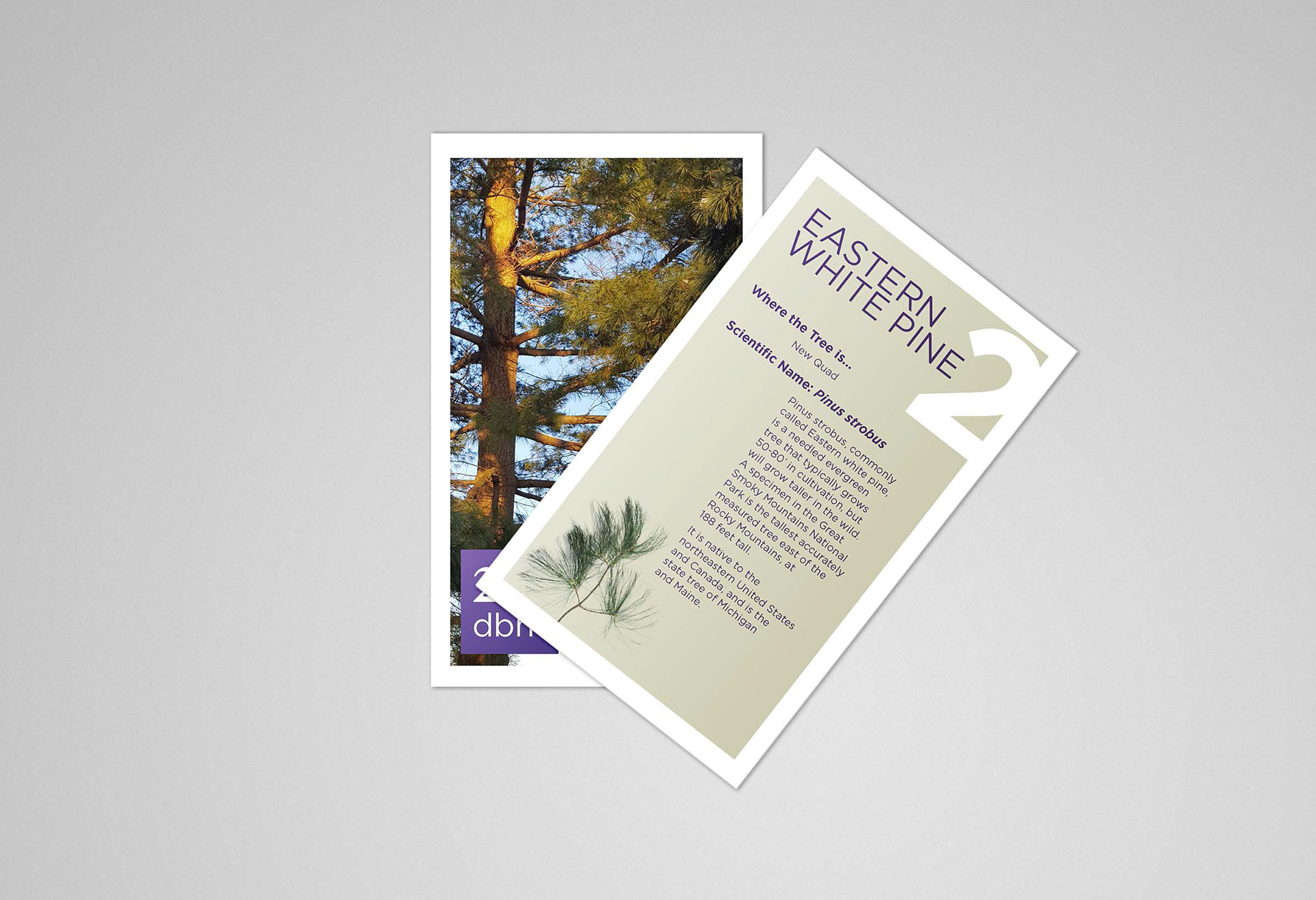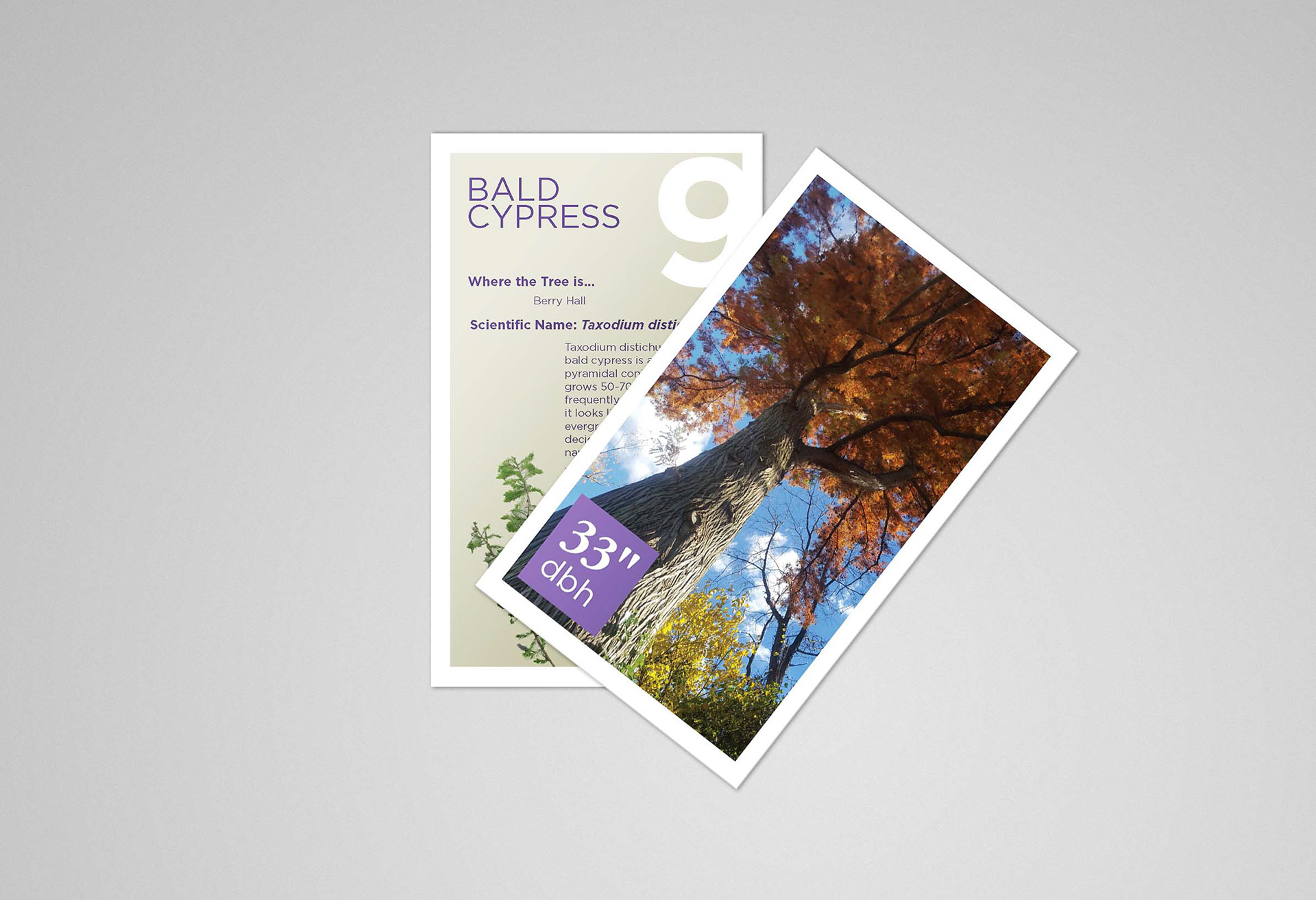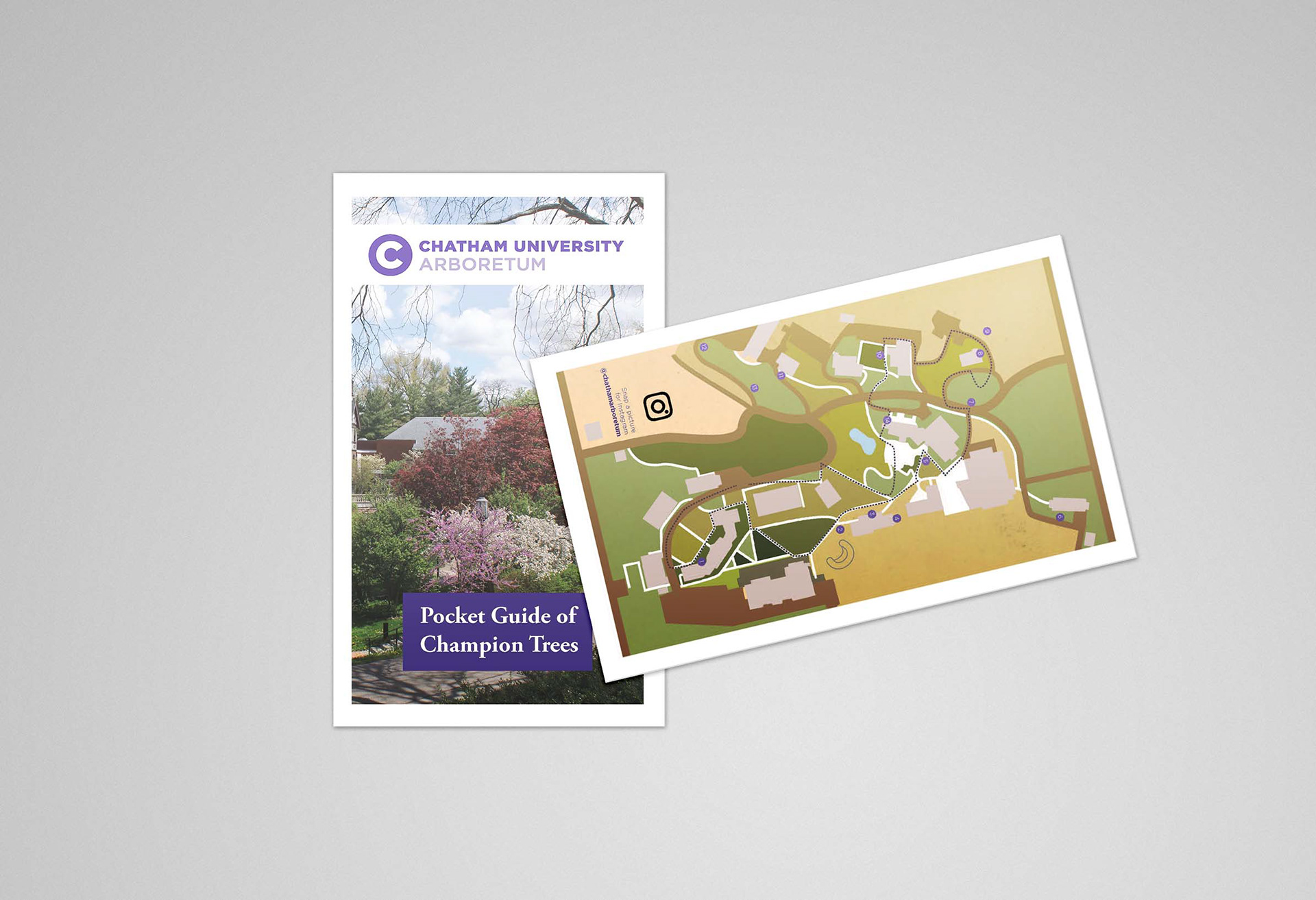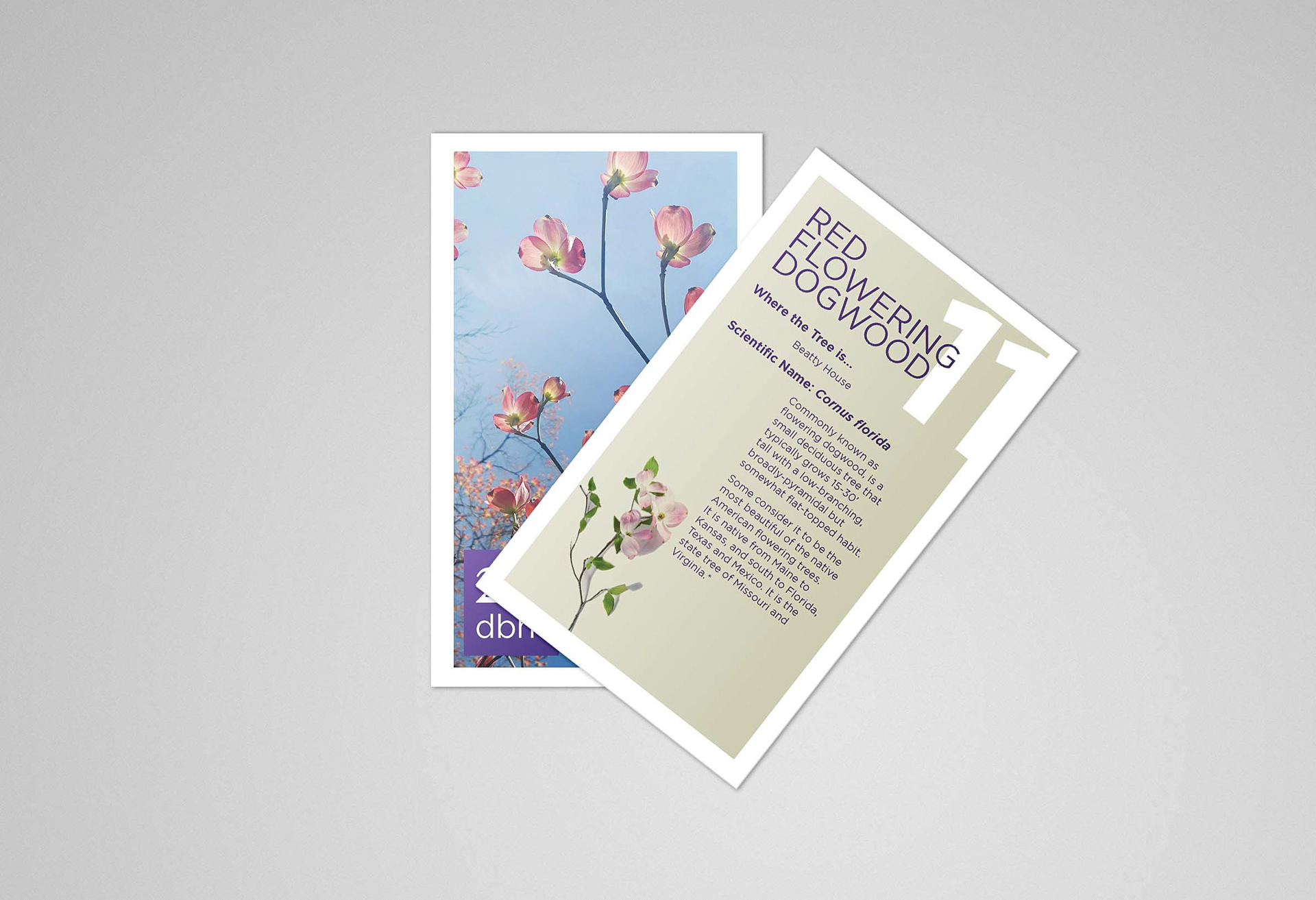 Created to celebrate Chatham Arboretum's 20th anniversary, this three fold tree guide and walking map adapts an existing campus map to the earthy subject matter. The landscape drawing references the history of Shadyside campus as designed by Fredrick Law Olmsted in the early part of the 20th century.
The numbered cards accompany the the map and showcase Chatham's 'Champion Trees'. These 14 trees where chosen for their longevity and health compared to the tree specimen's typical life cycle. 
I must mention that while I photographed the foliage on the front of each card, the main tree photos where captured by Kristen Spirl, Chatham's certified arborist. When you finish looking through my portfolio I highly suggest running over to her university Instagram feed and enjoying more photos of the lovely campus (@chathamarboretum).