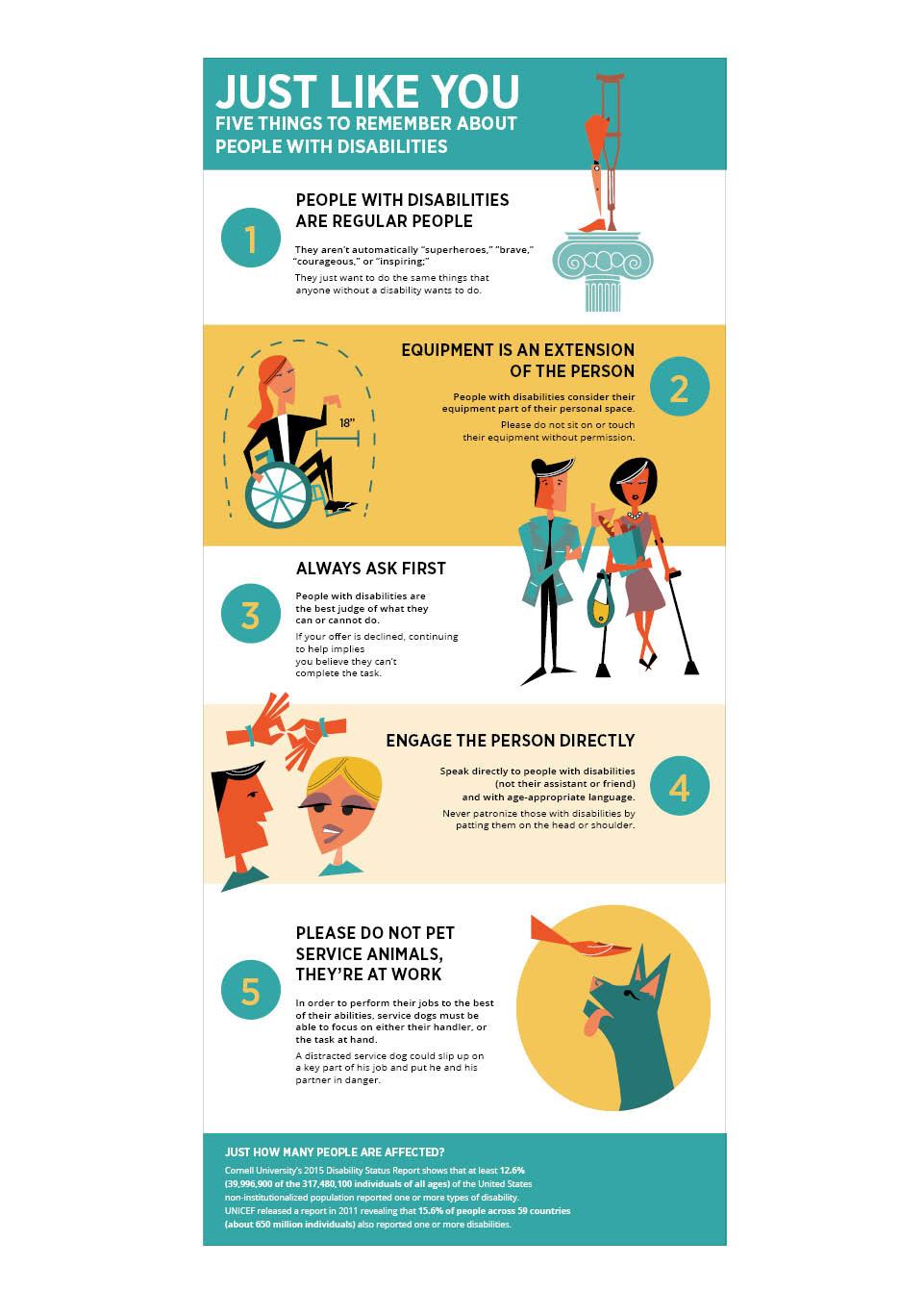 JUST HOW MANY PEOPLE ARE AFFECTED BY DISABILITY?
Cornell University's 2015 Disability Status Report shows that at least 12.6%
(39,996,900 of the 317,480,100 individuals of all ages) of the United States 
non-institutionalized population reported one or more types of disability. 
UNICEF released a report in 2011 revealing that 15.6% of people across 59 countries 
(about 650 million individuals) also reported one or more disabilities.
PROGRAMS USED:
Photoshop - sketches
Illustrator - individual illustrations
InDesign - final layout and typography
RESOURCES:
https://www.missouristate.edu/assets/disability/do_dont.pdf http://www.greystoneprograms.org/documents/DisabilityEttiquetteDoDontList.pdf